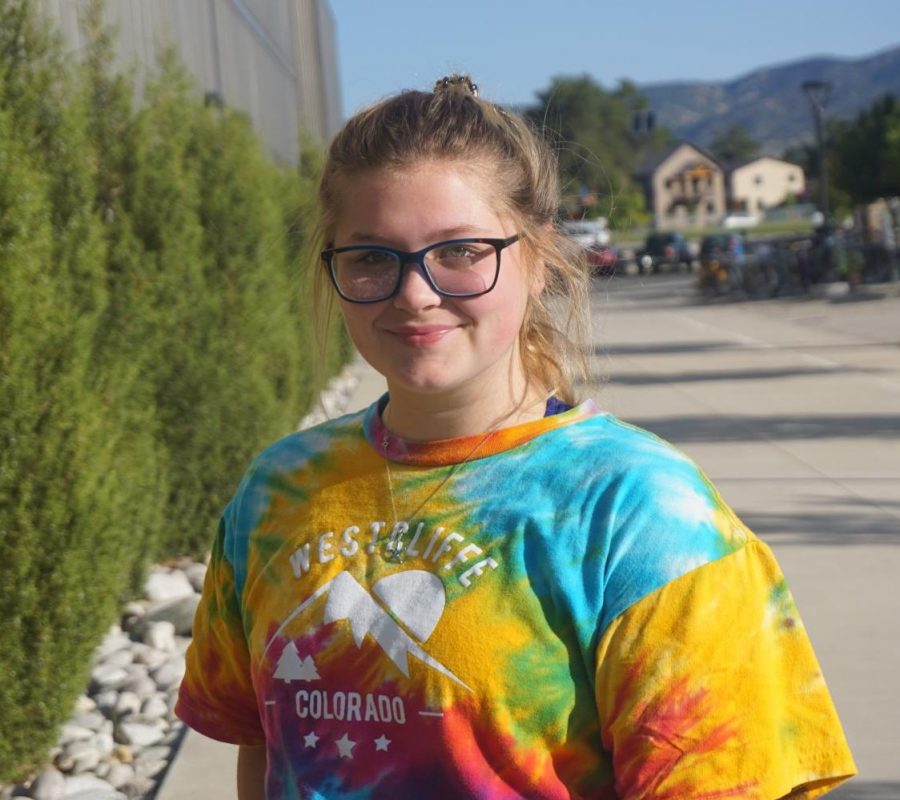 Hi, my name is Maddie Short and I am a freshman here at SHS. This is my first year in Salida. Although I got put in TFT without knowing anything about it, and I would love to be back in the class throughout my years of high school. 
I want to stay in TFT because I enjoy writing and getting to know new people. Getting to know new people is something I love to do, even if I already know them, I would love to get to know them better.
I moved to Salida about 2 months ago. We moved from East Texas because my mom and stepdad love being in the mountains, and they wanted to try something new so they picked here. Salida is so nice, I love to wake up and go sit on my porch looking at the mountains. When they have snow on them that's a plus, because snowy mountains can never get old.
Maddie Short, Staff Reporter