Thank you, Tolsma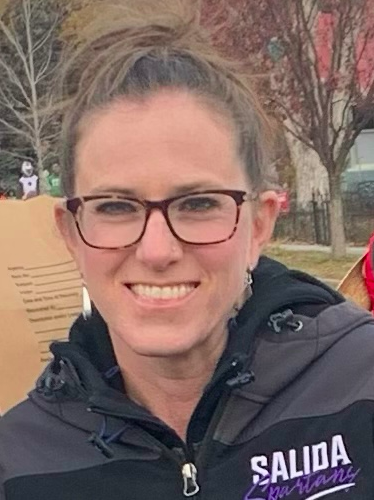 Meryl Tolsma does so much for Salida High School. Not only is she the school counselor, but she is the coordinator for 504's, which is a plan for kids with disabilities and the AP coordinator. She is also for coordinating the collection, evaluation, and dissemination of all academic, support, and administrative units. She has the same workload as a two person job.
She said that the deadlines and wanting to make sure that she is available to each student and the staff are the most stressful part. "I feel like I'm barely keeping up; I'm trying to be organized and intentional with time."
Tolsma trying to manage her time by using a task list, her calendar, and just working as much as she can. She also manages the stress by trying to make time for her family, fun, and workouts. Although she works a lot of the time, Tolsma doesn't mind being busy or stress.
Likewise, Tolsma said that  helping the kids is positive stress. "I think this is different from being stressed in a negative way. When I can't get everything done and I feel that I'm letting people down."
Despite having a lot to do, Tolsma still makes time to meet with students which she loves, "Kids are awesome and interesting and exciting and fun!"
Tolsma also said that she loves helping students through hard times. Her office is available for students suffering shorter mental health challenges, which is a big part of her job: "Address short term mental health issues, [and] meet with students about mental health issues that need to be referred to longer term care"
Tolsma likes to hear everyone's stories. She said that everyone has a story that helps define them. She uses the students' stories to help them achieve their goals. On top of loving all the students she said she loves the staff. So many students here have made very deep bonds with her.
Tolsma explained, "I try to develop a bond with all students at SHS and the relationships we develop are lifelong."
She cares very deeply about all the students who attend SHS. "There is so much to be said about why [the students are] my favorite part, but mostly because I truly love each individual student and their unique personalities. […] Students are the heart and soul of this school and the joy of this work. They make every day interesting."