Señor Cassidy Took on Venezuela and Guatemala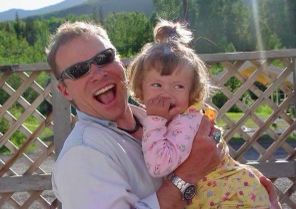 Brendon Cassidy, one of Salida High School's Spanish teachers, is well known to many of his students for his time spent traveling in South, Central, and Northern America. Throughout his college career especially, Cassidy spent a lot of time in Guatemala and Venezuela.  
"The first time I ever traveled was when I was a freshman in college," said Cassidy. "I was an anthropology major at Fort Lewis College and I devised a independent study after… maybe two semesters of just reading books about anthropology. I felt like I needed to get out there and stop reading books and go out and do a little field work."
Cassidy said he created this independent study to travel to the highlands of Guatemala to study the Mayans and to improve his Spanish and his understanding of local dialects. In the beginning, his Spanish was lacking, but when asked by his sponsors if he was up for the challenge, he felt sure about making the decision to go.  
On his way to Guatemala, Cassidy ended up staying  in San Cristóbal de las Casas for a couple weeks to try and get his bearings with difference in culture and language. After that, he crossed over the border into Guatemala and made his way up to Santiago Atitlán in central Guatemala, where he stayed for three months. 
Years later, Cassidy got a scholarship from the rotary club in Fort Lewis to do another independent study, this time in Venezuela. 
Through his travels in Venezuela, Cassidy met his now ex-wife, Iris Diaz. After working as a backcountry guide in Alaska, he returned to Venezuela where he got married and had a child, Lori Cassidy, who recently graduated from SHS and now attends Colorado Mountain College.
"At that point […] I had Spanish-speaking inlaws. And so having that relationship with a Spanish-speaking family was pretty fun and interesting," Cassidy said. "I guess of all the impacts, that would've been the most profound one right there."
"I went back multiple times," Cassidy said. "But that was back when Venezuela was safe. Or more safe. I would not go to Venezuela as it sits. It was a wild place. […] I feel for them, but that situation there is about as bad as it's gonna get."
In recent years, there has been a sharp increase in civil unrest due to Venezuela's high levels of urban violence, economic inflation, shortages of basic goods and services, and widespread political corruption. Series of protests, political demonstrations, and civil insurrection have originated from this unrest.
"The sad part is my daughter has inlaws that she hasn't seen since she was five years old. I wish it was a different scenario where I could send her over to Venezuela to be with her cousins, but that is not a possibility now. So we'll wait and see what happens. I can't imagine it's gonna go on forever like this."
Cassidy believes that traveling is better when experienced alone. "A, because it's easier, right. Because you don't have to worry about what everybody else needs. And B, because people are more open to inviting you into their house or wherever."
Throughout his travels, Cassidy learned so much, but it also instilled in him a love of exploring the world and for learning the Spanish language. Because of his experiences, Cassidy's changed drastically and he urges others to get out in the world and explore as well.