Editors of the Past
For over a hundred years, staff reporters of the Tenderfoot Times worked their way up to the leadership position of an editor where they were responsible for keeping the paper afloat. Being the editor-in-chief of the Tenderfoot Times isn't easy and  includes working hours into the night assembling the paper and managing other students' stories. Though the paper inevitably comes with challenges, many would also say it was one of the most rewarding parts of their high school experience.
Livia Follet and Jane McBride were the last editors to graduate from Salida High School in 2019. They both served on the paper starting as freshmen. Follet joined because her friends from dance, who were on Tenderfoot, convinced her that it would be fun. Follet didn't exactly have a passion for writing before joining the class.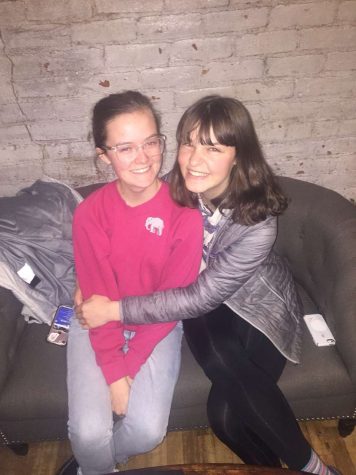 "I think I realized that I really liked writing and I didn't know that before I got to high school," explained Follet. "I got there and realized that it was something I really enjoyed and was really fulfilling."
Follet is now getting her English degree at CU Boulder. She is considering graduating a year early and getting her English degree in three years.
"My school offers a one year master's degree in education so I can get my master's in education in one year and then I can get my master's in English in the next 2 years. Who knows, I might be a teacher," Follet elaborated.  "Mrs. Gamache really inspired me to love teaching. I think I went into high school not thinking I was good at reading or writing and the truth is, I wasn't really, but I think that Mrs. Gamache proved that I had potential to learn how to be a good learner which is a really good skill to have."
Jane McBride always knew she wanted to be on the Tenderfoot Times.
"I was a writer and I had always wanted to be on the high school newspaper. It was the obvious choice and I had always known I wanted to do it," said McBride. "I read Tenderfoot a lot growing up, and I always really liked the 'Heard in the Halls' section especially."
McBride went on to attend Columbia University and is majoring in Creative Writing. She is also exploring the possibility of double majoring in either religion or history, both interests of hers.
Follet and McBride took on the editor role together which made the task a little bit easier than going at it alone. They were editors during the 2018/2019 school year. Working together, the duo faced the many challenges that come with being editors but McBride and Follet took away a few things from the experience.
McBride said, "I learned that there is a difference between being a leader and being a boss and how being a leader is much more complicated. It's different than just ordering people around and telling them what to do and trying to get everybody organized. It's something that I don't think I've learned how to do yet, but I have learned that there is a difference."
McBride and Follet worked together as editors where McBride would be the "enforcer" of due dates and be a little more strict and Follet would review the stories and work more behind the scenes. Other than learning the importance of the Oxford comma – which she hopes AP Style will include someday – Follet had several other take-aways. She learned that she had valued opinions as a writer and that Tenderfoot allowed her to gain a sense of individualism and a way to articulate her opinions.
Prior to Follet and McBride, Shelbie Scherff ran the paper. She graduated from SHS in 2018 and was the editor for her senior year. Scherff enjoyed her time being editor.
"It not only strengthened relationships with people in Salida High School because you get to talk to so many people. but I also gained a lot of supervisory experience from it and public speaking too," Scherff explained.
After graduating from SHS, Scherff went on to attend University of Colorado at Colorado Springs (UCCS) where she is now a junior. COVID has had quite an impact on her college experience as she has been all online for over a year now. Scherff recently returned to Colorado from Texas where she has spent time with family since last spring.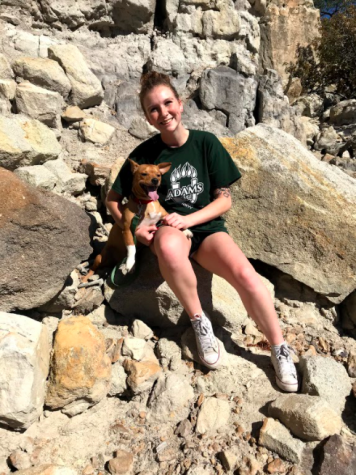 Scherff shared her biggest lesson learned from being a part of the paper:
"This sounds so cheesy, but I learned the importance of treating people with kindness. I had to be stern with some of the students, but at the same time, I know a lot of people have anxiety when it comes to interviewing people. I had to treat everyone in that class with kindness in order to break them out of their shell and get them comfortable to interview people," said Scherff. "I also kind of went into a story having an opinion about the person and coming out of that story with a completely different opinion of them."
She also has a message to current and future students and editors in Tenderfoot.
"I would just say embrace it while you can. I know that Tenderfoot can be stressful at times, but if you focus on the relationships that you build there and also focus on your writing and want to get better, it'll be a great time."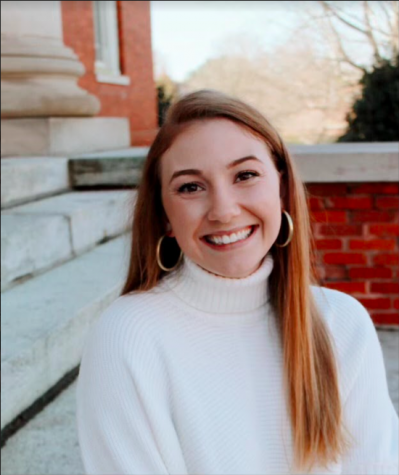 Former editor Faith Spino, also highlighted the importance of taking in every moment of being in Tenderfoot. Spino was the editor for both her junior and senior years from 2015-2017. She decided to join her freshman year after reading the paper when she was younger. A favorite memory that Spino enjoyed, as well as many other editors, was Journalism Day at CSU (J-Day).
"We would just get to always hang out around the CSU campus and go to different workshops and see newspapers and yearbooks from all over the state and go out to eat. That was always fun," said Spino.
Spino is now a senior at Clemson University in South Carolina and is teaching at a high school. She is majoring in Education and English and plans to attend graduate school for Speech Language Pathology to become a speech pathologist.
"It was by far I think one of the best things I did in high school, and I think it's been very helpful," said Spino. "It was one of the most real world things you could do. A lot of the skills in Tenderfoot are things you have to do everyday like talking to people on the phone and going to businesses if you're selling ads. Those sorts of things are hard for us to learn how to do and [being on the Tenderfoot Times] just kind of threw you in." She added, "I remember some of my favorite stories we wrote were on custodial staff and food service staff. We told stories of the people who work behind the scenes at Salida High School that you might not necessarily know but that are really important to the school."
Preceding Spino was Sienna Rahe who has now graduated from college and has entered into the workforce. Rahe was the Editor-In-Chief during the 2014/2015 school year and graduated from SHS in 2015. Her favorite part wasn't always all of the editor duties but more so writing editorials.
"I really enjoyed my sophomore year taking on some of the editorials, that's always where I felt comfortable and now as a peace corp volunteer, writing opinion pieces and writing a personal experience was something I absolutely love," Rahe explained. "I think that's what kept me with the Tenderfoot Times. I didn't really like the other aspects of it to be honest. The InDesign aspect, so planning and putting it all together, was not my forte and neither were sports stories or any of the photography, but I really loved editorials."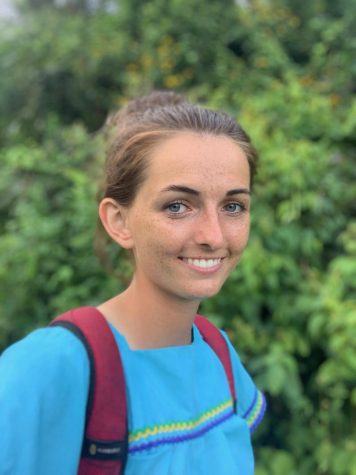 After graduating, Rahe studied at Whitman College in Walla Walla, Washington where she majored in environmental science and economics.
"I really enjoyed my time at Whitman, and I was a part of a lot of different memories. Upon graduation, I left for the Peace Corps in Panama where I was working as a water sanitation and health facilitator for 10 months until March of 2020 when we were evacuated due to the pandemic. I absolutely loved my experience. It was very enriching, very wonderful, and I still have a desire to go back," said Rahe.
Rahe currently works for the Social Security Administration as a claim specialist. She acquired the job several months after returning from Panama through the Peace Corps Career portal. Though it's not her dream job, Rahe enjoys her co-workers and sees herself either attending graduate school or returning to the Peace Corps in the future.
"I've been working here for about six months. The work is really hard; it's really challenging. In a way I guess I could reference all the way back to being editor-in-chief. You have to manage a lot of different calendars and a lot of different systems. You have to have the ability to interface well with the public so having strong customer service skills and really great organization skills, which I guess I could credit some to working in Tenderfoot."
Rahe's biggest take away and advice would be to not take anything in Tenderfoot too seriously and to remember the importance of the paper.
"Take it casually, take it slowly, rely on the help of others and don't be afraid to ask for help so that you don't get burnt out because we do need amazing people in journalism. At the end of the day it's a learning experience, and it is a real publication that real people read. I think that's really awesome because so many activities in high school don't have that real world application where the Tenderfoot Times does."