DCPA Performs McBride's Play
"Sometimes you write a play a couple days before it's due, and then you accidentally win a playwriting competition," said junior Ruthie McBride, who recently won the AT&T High School Playwriting competition. The contest, which is offered through the Denver Center for the Performing Arts (DCPA) was a statewide competition for High School students. Three other plays from SHS were finalists, written by junior Elliot Hales, junior Vander Ritchie, and seniors Ellie Rodak, Hannah Frost, and Loriana Cassidy. Students submit short plays, and out of them ten finalists are chosen, and out of those ten, three winners are picked to be performed.
"You never know what can happen. I didn't expect to win it at all. I'm happy I did; I just didn't expect it at all," McBride said. "My play is a high school romance. The main character's name is Reid, and he's in love with the school's popular girl. In order to get her, he gets a love potion from his friend, Marjorie, but it goes kinda wrong. But, it ends up in everybody's favor." McBride's play was first chosen as one of ten finalists, and then was picked as one of the three winners. The three kids who won had their plays all performed by DCPA performers on May 1st. "The most fun part was hearing all the kid's they've cast. I say kids, they're my age, but all the people they've cast for my roles, like hearing them read through the play the first time, and actually put a lot of effort into knowing the lines was super cool."
"It was an assignment in Creative Writing," said McBride. Every kid who takes college Creative Writing with Jodi Demoss writes a play, and then submited it to DCPA.
"From the class, I think there were 16 [out of 129 submissions]," said DeMoss. In DeMoss's class, everyone writes a play, and then DeMoss helps them through the editing process. "I was talking to Mrs. Demoss and she was like, 'What do you enjoy' and I was like, 'I enjoy romcoms,' so I wanna do something about that."
Rodack also submitted a finalist, which she wrote with her friends Frost and Cassidy. All three of them " have quite a bit of experience with plays'' since all of them are a part of SHS's drama team. "It's about this girl who tries to join a sorority, but they decide she's too goth to join, so she decides to summon a ghost to haunt them, but the ghost is a 1960's hippy and the sorority ends up being a cult. They're actually old people who take this stuff called youth juice to make themselves younger," she explained, and then laughed a bit. "It's an interesting way to describe it. I swear it's better than it sounds."
"Reading it in front of our class and hearing it out loud as people tried to play our characters was really fun, and our lines (especially the ones I didn't write) were really funny. It was fun," said Rodack. Part of the process in Creative Writing was for students in the class to read their plays aloud. "I was really glad about the other kids from Salida High School who got in the top ten, 'cause I liked all their plays, and I thought one of them was going to win," said McBride.
DeMoss is extremely proud of her class, especially considering how well SHS did. "We were dang near half of the finalists," DeMoss said. "It's a really great problem to have so many finalists where you're like, 'Oh my gosh, am I going to forget someone?'" She has been entering her kid's plays to the contest for about half a decade, and last year was the first time any of her students placed. "[Two students] wrote a play together called Lil' Jesus. Judas was a rapper, Kanye West ended up being God." And this year, she was just ecstatic at the quality of her student's plays. "The plays were so good. They weren't good for high school plays; they were just good plays. I would watch them anyways. They were hilarious, good character development, and really awesome." When she found out, DeMoss "freaked out. I have this little happy noise that I make, and I was doing that a lot. I just wanted to go and find all the people and be like, 'Wooo this is amazing!'"
After a few weeks in class, students submitted their plays to DCPA. "It took me a couple of weeks to write it, and then we submitted them in December. Then we got the news back at the beginning of April," said McBride. "I had two hour long sessions with Patrick, and he helped me workshop my play, and then every day this week I've had two hour rehearsals over Zoom." On May 1st, the three winners were performed and livestreamed for anyone to watch them. The videos are still available on the DCPA website. "It's a really big honor, and it's a really cool thing, but it's time consuming."
McBride doesn't see herself becoming a playwright. "It's not something I'd seek out. Definitely not playwriting. It's not my thing," she said. McBride is graduating early, and is going on an adventure throughout South America. "I'm going to do a program. It's like two months in Costa Rica, two months in Guatemala, two months in Peru, and you do different volunteer programs and then spanish classes."
About the Writers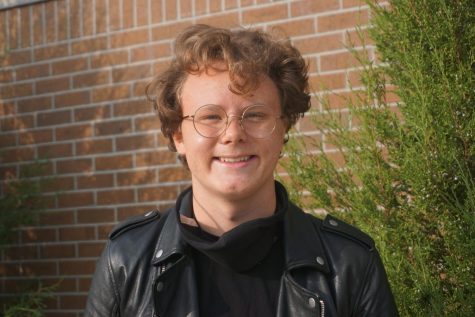 Vander Ritchie, Co-Editor
Hey! My name is Vander Ritchie and I'm a junior at SHS. I was born and raised in Salida, and this is my third year writing for Tenderfoot. My first year...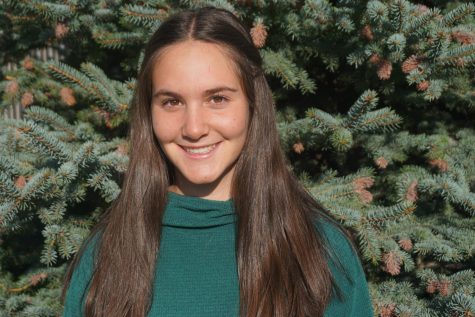 Gwen Ramsey, Co-Editor
Hi there! My name is Gwen Ramsey and I am a junior this year at Salida High School. I have been a part of The Tenderfoot Times newspaper for three years...